MOVE

YOUR BODY,


CONQUER

FEAR,


LIVE
A shame-free environment where women and cancer survivors are overcoming their fears of judgment, injury, and recurrence. I'm your guide to living life on your terms, in a strong, resilient body.
Fitness Shouldn't Feel So Out of Reach 
Cancer treatment can leave the body feeling weak and exhausted, making planning a workout and going to the gym a daunting task.



Online information on creating a workout plan for someone with your needs can be overwhelming.
Trainers who don't understand what your body and mind are going through can be intimidating and push you to do exercises that may not be comfortable for you.
But if you don't exercise, feeling weak and out of shape can lead to feelings of shame, sadness, and frustration, and fear that you may never be able to do the things you love again.
NO DIETS, NO MEASUREMENTS
Strength training IS FOR YOU, let me show you how!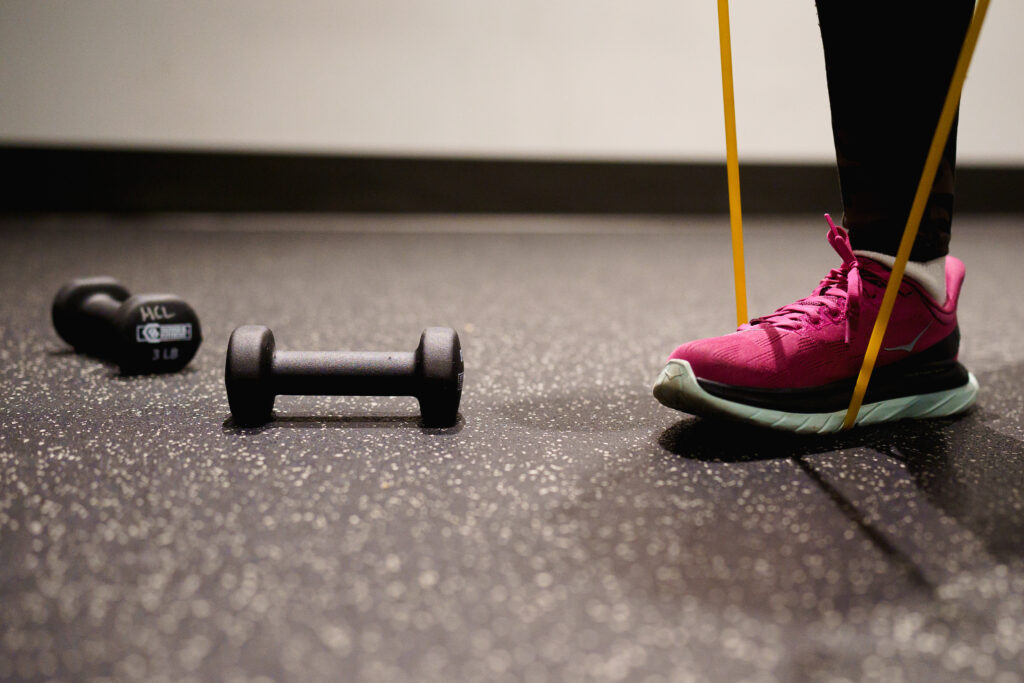 Leave Behind Unreasonable Trainers
I'm not here to force you to do a plan your body isn't ready for. Starting with a reasonable plan according to your current body is how we'll build confidence from the beginning.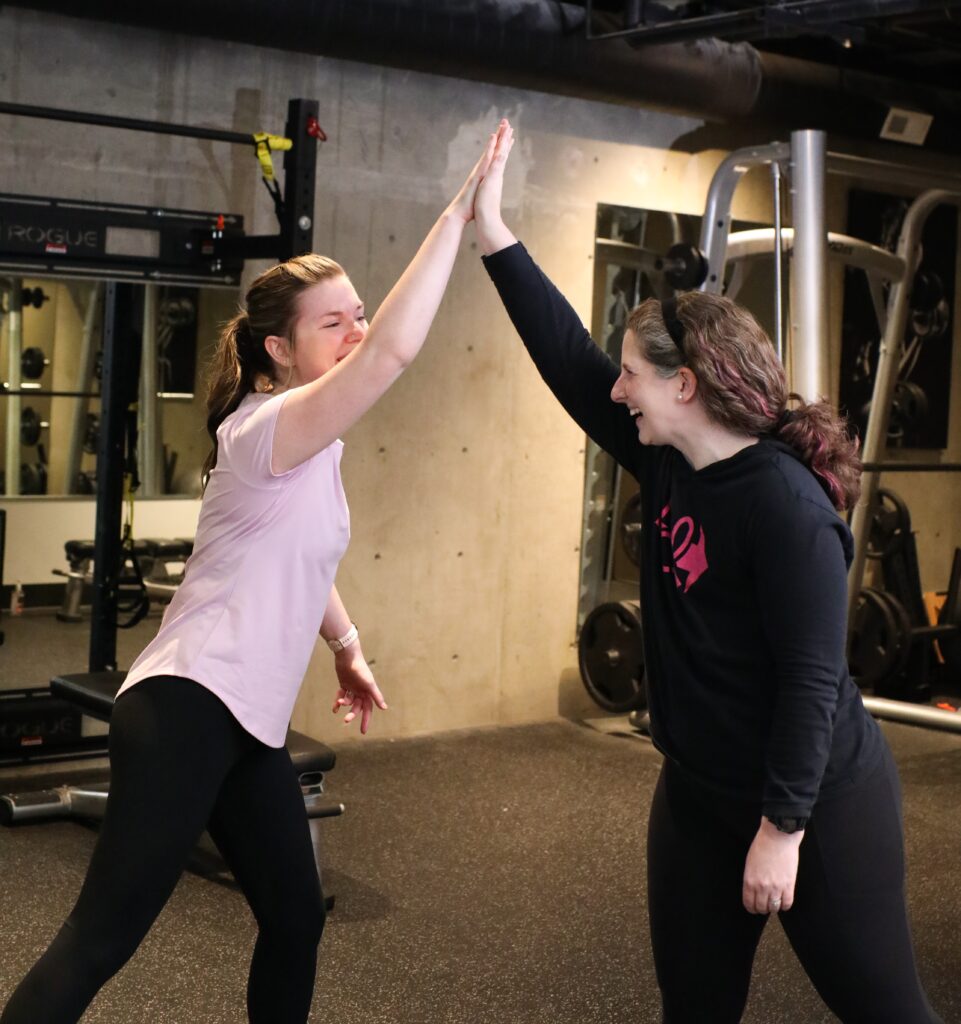 Starting Points for Every Body to Gradually Build Back Strength
It can feel like you're too out of shape or weak to get started. Unlike other trainers, I start where you are, and we work together to take baby steps to gradually build strength so you can live the life you want.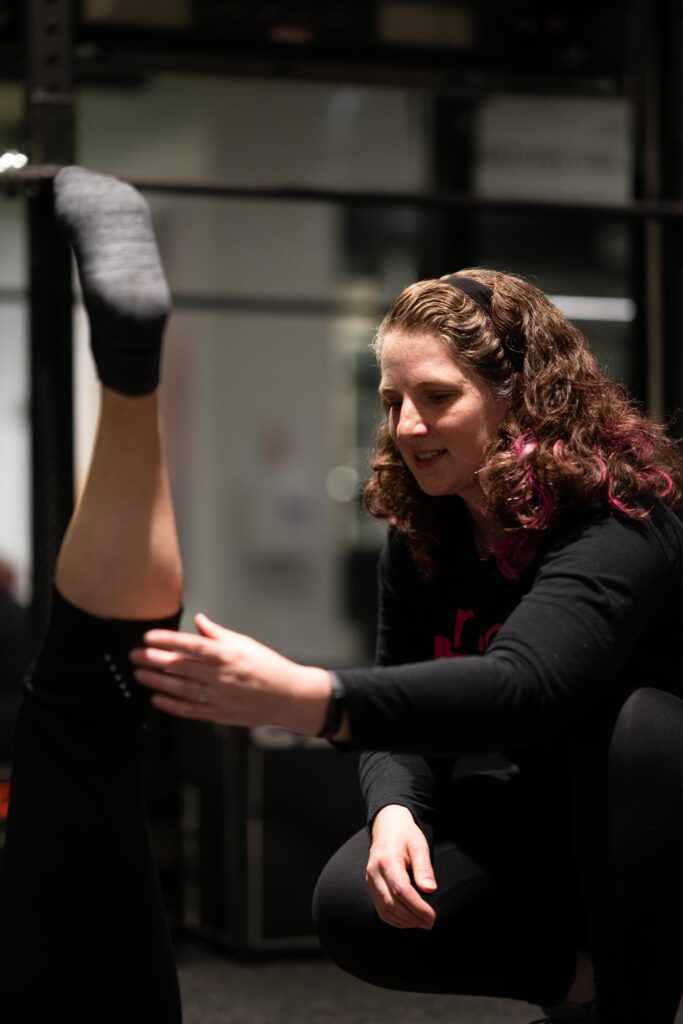 All You Have Do Is Show Up!
Sometimes caring for your body can feel like more work than it's worth. That's why I create every program, so you only have to focus on showing up with your best that day.
Join us for the "Moving Past Breast Cancer Class" on October 8, 2023, at 10:00 AM, where we'll empower survivors to build strength.
We understand what it's like to be a beginner at the gym, and we understand all of the different ways that cancer can affect our fitness game. Our cancer survivors can feel confident they are in good hands with specially trained coaches.
STEP ONE: Book a FREE consultation
The first step is easy – a free consultation. We'll meet up, talk about your goals and your challenges. I'll do a couple of quick movement assessments, and then we'll form a plan!
STEP TWO: I'll create a plan based on your goals, and where you want to go.
From there I'll watch over you while we master movement patterns, and slowly progress you to new exercises and heavier weights as your body is ready.
STEP THREE: Celebrate the wins!
Every month you'll get a progress report so you can see how much stronger you are getting! No worries – this report does not include body weight measurements or any nutrition habits. You'll only see your strength gains!
It won't be long before you'll be doing all the things you didn't think you could. You'll find you have more energy, you can bring the groceries into the house in one trip, help move the furniture, and get up the steps without feeling winded!
Meet With Terri
Don't wait any longer to get your life back.
HEAR WHAT OUR CUSTOMERS ARE SAYING
Terri, a cancer survivor herself, is a sensitive, compassionate, and knowledgeable trainer which she blends with a rigor to help you reach your goals. I look forward to every session and I'm stunned by my progress since my lung cancer diagnosis.
Terri is the perfect blend of encouragement, compassion, challenge, and cheerleader. As a cancer survivor, frequently tired, the first thing to go from my to-do list is exercise. Terri knew this and with gentle encouragement would always check in on my energy level (pre and post-workouts), remind me of my goals, and was totally on board with my required baby steps. Her Certified Trainer knowledge, passion to help women and cancer survivors succeed in their physical health, and dedication to keeping those in her care safe make Terri Ross one of the best personal trainers I have ever worked with.
I'm so glad I found Terri. She is inspired to help cancer patients feel stronger, happier, and more confident. She helps me try new exercises I never thought I could do, giving me the hope I need to recover and enjoy my life, again. She is patient, encouraging, and I feel completely safe with her. She helps me know that my body is strong and worthwhile. She is essential to any recovery team and the perfect compliment to physical therapy. Thank you so much, Terri!
Terri is an amazing person to work with. She is very personable. She took the time to understand my goals and created a program that fits my abilities and my schedule. She's not just a great personal trainer, she also cares for the people she works with.
OWNER – Certified Personal Trainer
Cancer Exercise Specialist
USAPL Powerlifting Coach
CPR/AED Certified  
BREAST CANCER SURVIVOR Spartan/Triathlete/Powerlifter
Hi! I'm the owner and head trainer at MCL. I absolutely love high energy workouts with plyometrics, big strength goals, and lots of high-fives.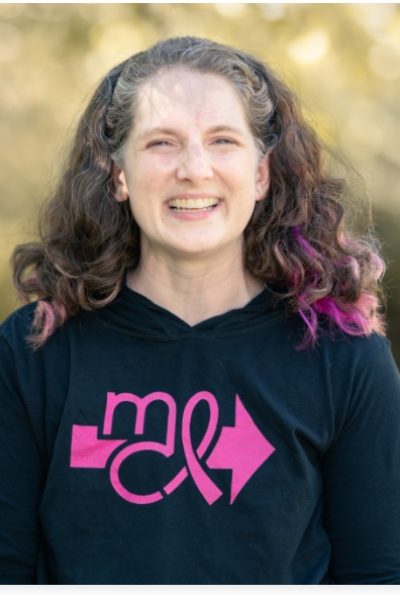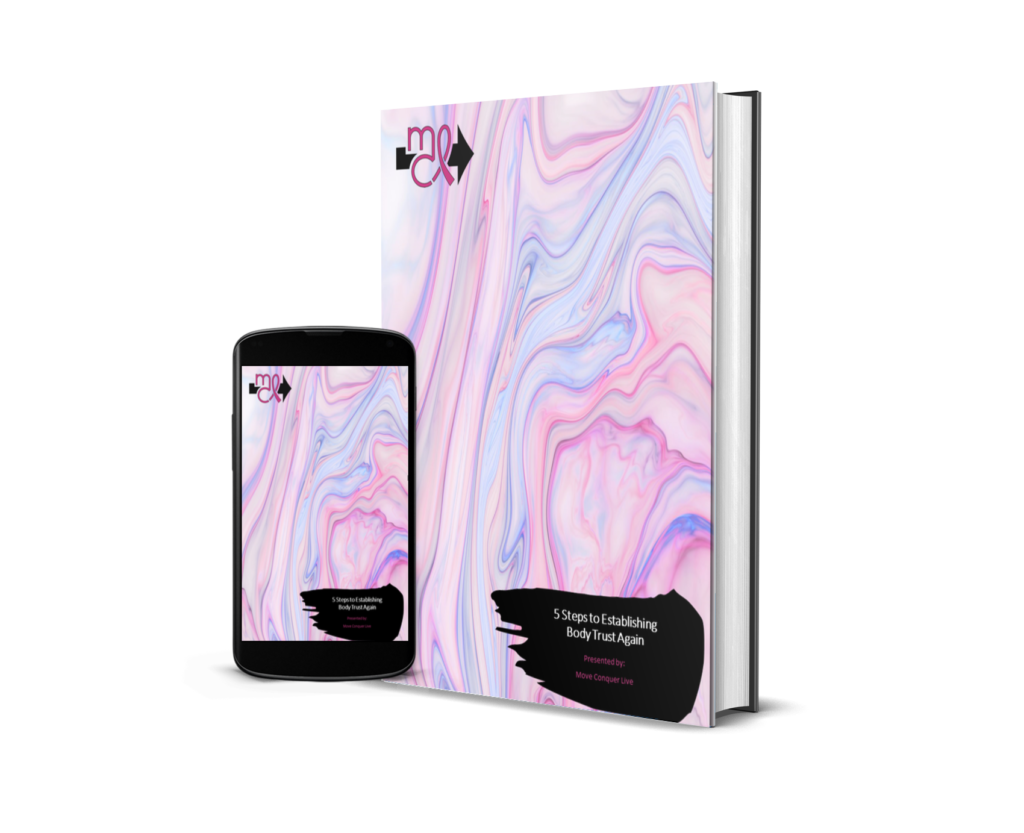 5 Steps to Establishing Body Trust Again
In this e-book, I share with you 5 things you can do to start trusting your body today. Click the button below and get your free guide!
We want you to be comfortable with your gym choice. Contact us here for more information or to be added to our email list.
Training address:
Livefit Wellness Suites
7261 S Broadway #14L, Littleton, CO 80122